1) Market Situation
From the beginning of 2019, the price of fresh garlic upward step by step. During 11th-27th,february, garlic price was maintained at 1.50-1.70yuan/kg in Jinxiang(Main production region of garlic). The garlic price began to sprint continuously after March,and the price finally reached 3yuan/kg on the end of March. Garlic price have risen by 66.67% and price level constantly refresh in March.
According to the trendency chart of garlic price in China, we can conclude that garlic price in March showed rise in fluctuation. As show in the below figure,this month(May) the price for 5.5cm garlic raise 2.2yuan/kg to 3.4yuan/kg month to month. 5.5cm garlic price increased a lot, which has reached to 54.54% in May. Average price of garlic in May 2.86yuan/kg, compared with last month(1.99yuan/kg), which growth about 43.72%. Additionaly, there is an increase in garlic price of 60.67% above that of the corresponding period of last year(average price 1.78yuan/kg).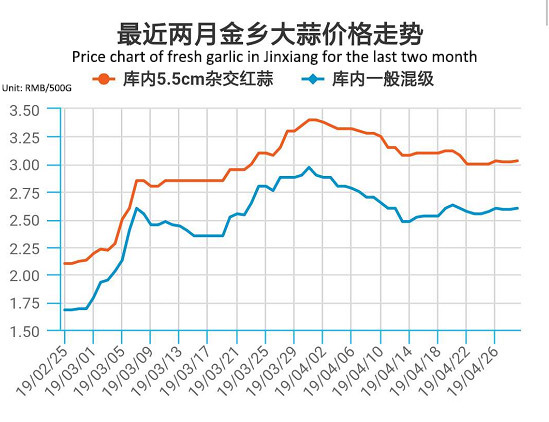 2) Summary
As shown in the picture, the export unit-price for garlic always shows a increasing trend due to local price rised. Importantly, the rate of price goes up further extend.Garlic unit-price for exporting is 883.64usd/ton, which increased 11.23%.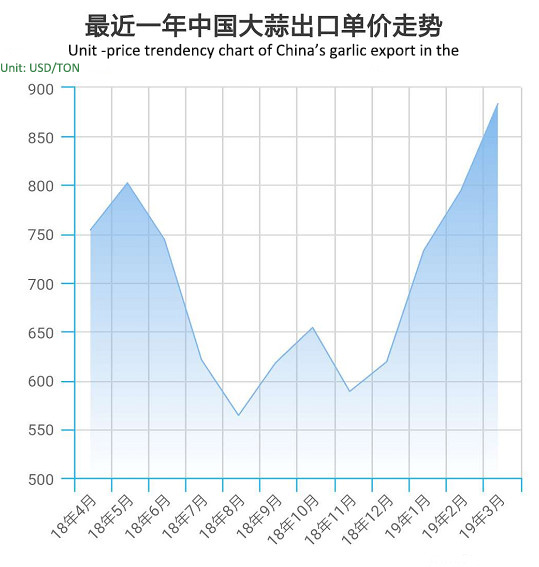 3) Prospects
Up to now(the first part of May), although the early maturing garlic in Henan(main production region of garlic) has been on the market,there is no any downward trend on the fresh garlic price because of less cultivated area. It predicts that a steady rise in new crop garlic price in 2019.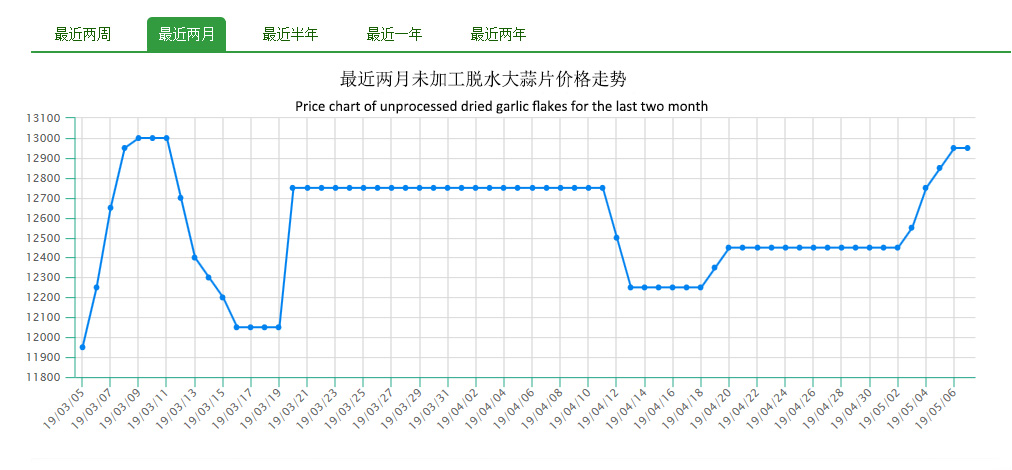 If you care about the garlic trend and require further information, pls contact us. The newest details and market situation will be updated to you!