Zhengzhou Rich Foods Co.,Ltd attended Ingredients Russia 2018 on February 27th - March 2nd. We have prepared different kinds of dried vegetables and fruits, including air dried vegetables, freeze dried vegetables, freeze dried fruits and dried fruits.
For air dried vegetables, there are air dried green&red bell pepper, garlic,welsh onion, chives, carrots, tomatoes, onion, ginger, etc. For freeze dried vegetables, there are green pea, carrot, sweet corn, onion, shallot, green bell pepper. For freeze dried fruits, there are raspberries, pineapple, apple, kiwi, banana, mango, strawberry, pears. For dried fruits for snacks, there are apple, peach, pear, strawberries, kiwi, cherries, blueberries, cherry, Goji berry, apricot, blackcurrant, raisin, etc.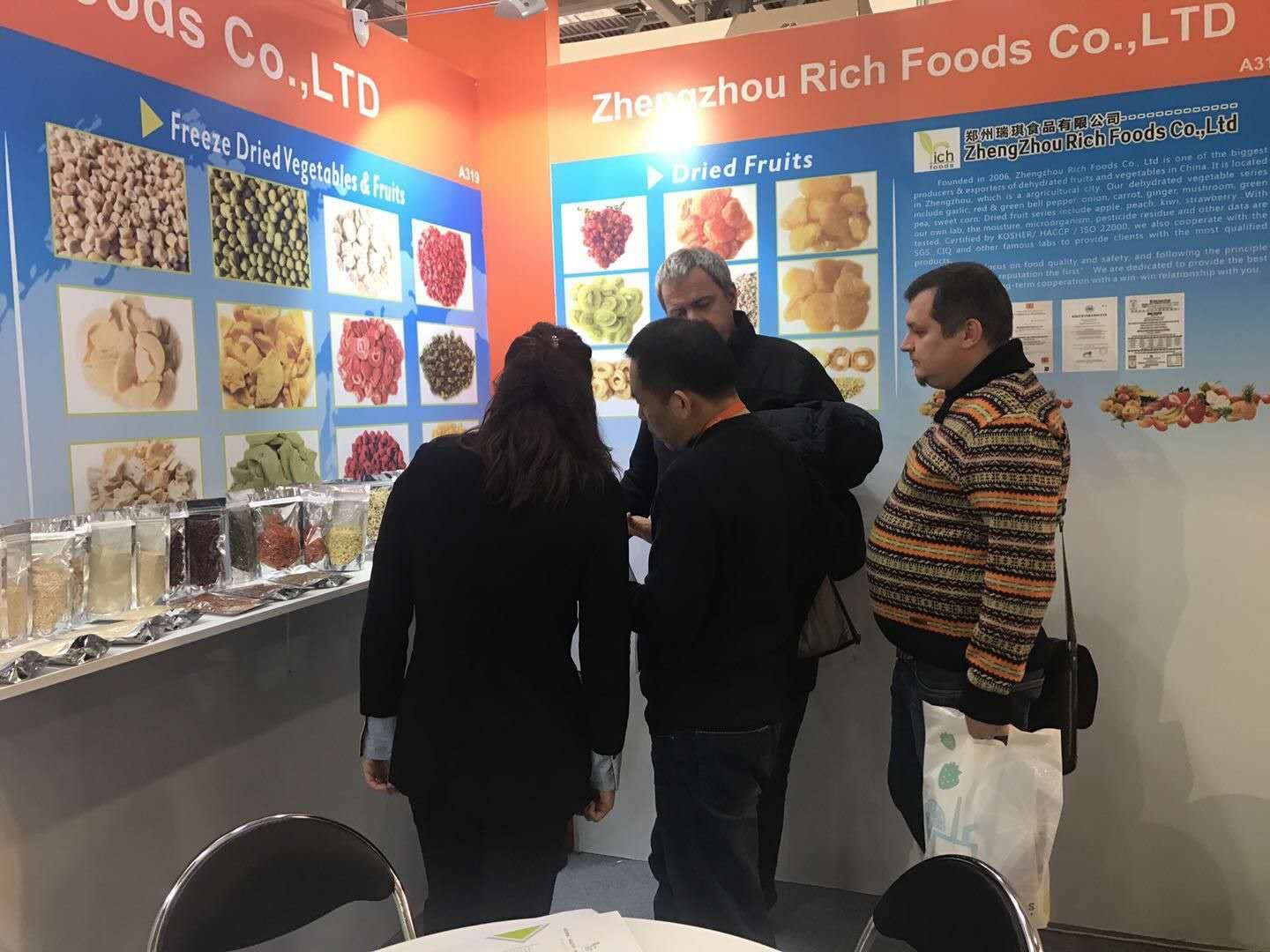 Our products are very popular. there are a lot of purchasers visiting our booth and taking some samples.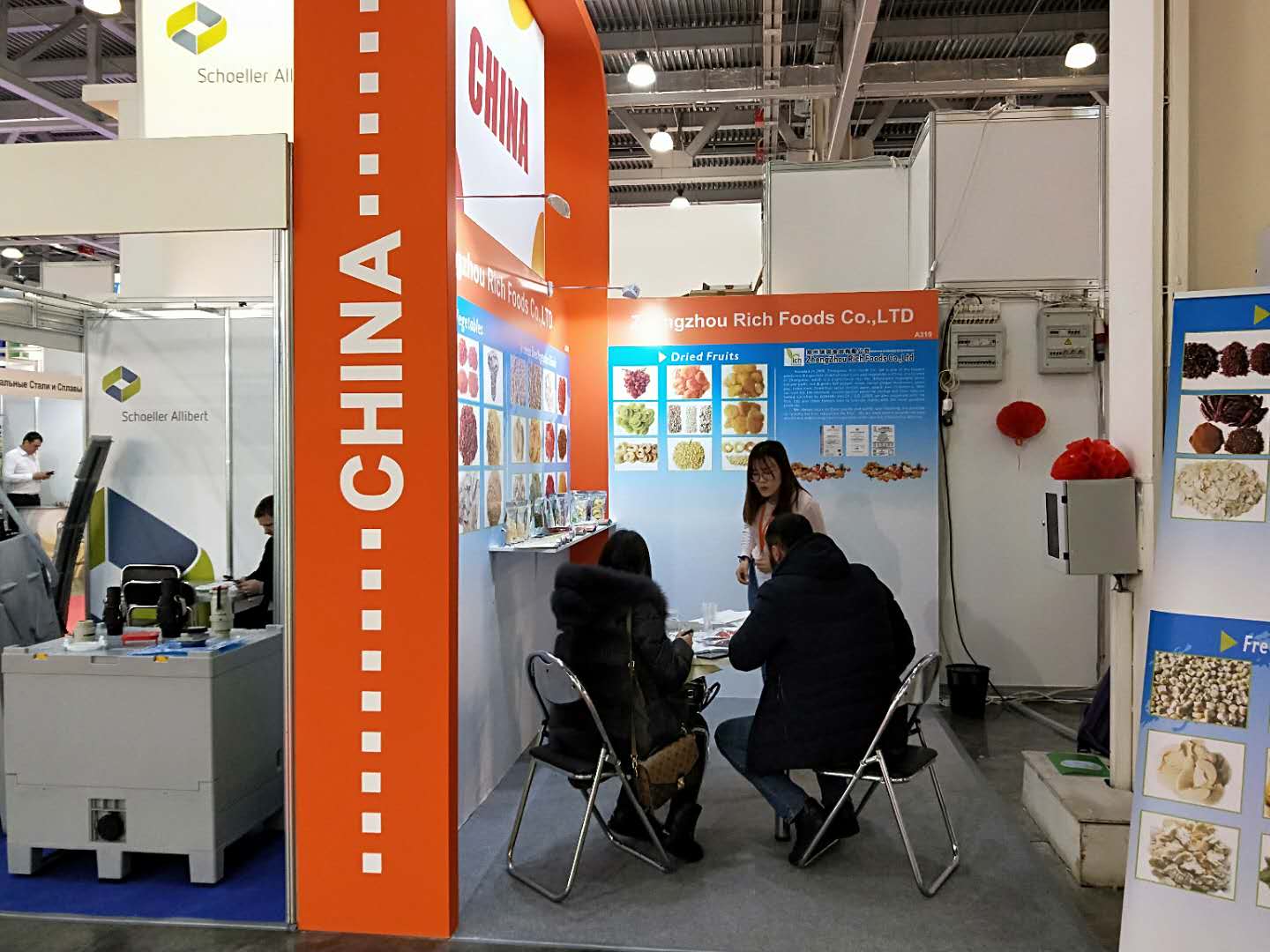 By attending this exhibition and talking with customers from different countries, we have more understanding of customer needs and signed the contract on site. Now it is right time to place order, do not hesitate to contact us.