According to official customs records, which ranges from January, 2017 to November, 2017, the export volume of garlic products in China reached 1.833 million tons, which has 8.8% increase from 2008. In recent months, garlic exports has increased a lot . And the total export volume of garlic in 2017 is expected to exceed the historical record of 1.93 million tons in 2015.
Exported garlic is divided into fresh garlic, dehydrated garlic, salted garlic and vinegar pickled garlic. Among them, fresh garlic and dried garlic is the main products for exporting. The export share of fresh garlic is 88.6 %, and dried garlic is 10.6%. For dried garlic, its export volume is expected to exceed 200,000 tons for the whole year in 2017. Speaking of export markets, Indonesia has a huge domestic demand and is still first market for Chinese garlic exports, whose market share is around 25%. And Vietnam and Malaysia comes in second and third place.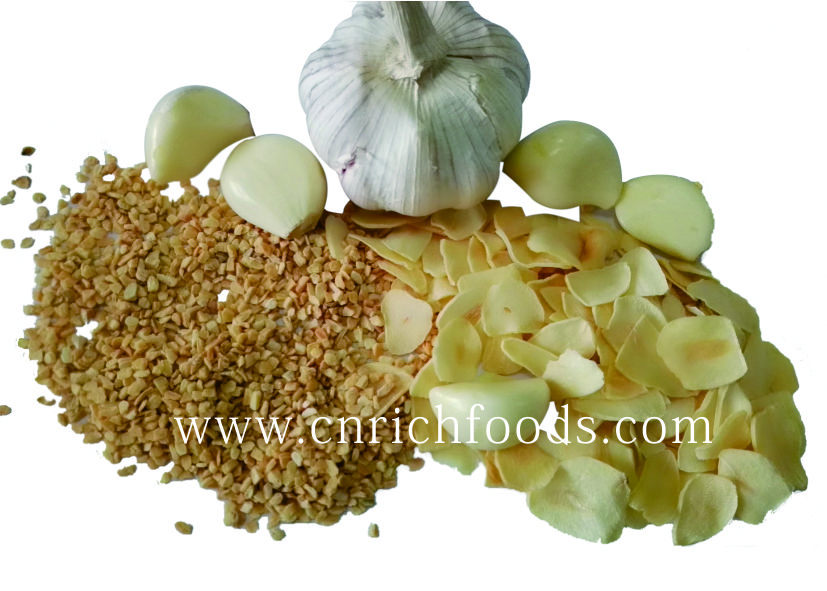 China's garlic exports show two distinct stages in 2017. From January to May, it lasted the increasing trend of 2016, and the garlic export price is always in a high status. To be exact, the average export price reached 2474.6 US dollars per ton, and the highest price could be 2690 US dollars per ton. Affected by the price, exports continued to shrink and were down 8.8 % from a year earlier.
While, the turning point in the garlic market came In June. For one hand, new garlic was appearing in the market. For the other hand, garlic production increased also significantly. Thus garlic price has plunged in June,which is 1291.8 US dollars per ton on average. Compared with the price in May, it is less than 1000 US dollars per ton. As a result, garlic exports have exploded. The export volume in June reached 286,000 tons, which sets a new record for exporting in one month. Later, though the price increased a little, it always maintained at around 1300 US dollars per ton. The garlic exports from June to November in 2017 increased a lot, with year-on-year growth of more than 40%. If it lasts in December, annual export volume is expected to record the history.
As a matter of fact, the planting area of garlic in China accounts for 58.43% in the world. At present, China's garlic exports account for about 90% in the world, which is absolute competitive in the international market.
Zhengzhou Ruiqi Food Co., Ltd. is willing to work together with any one who are interested in selling dehydrated garlic. Let us bring health and food to the people of the world.